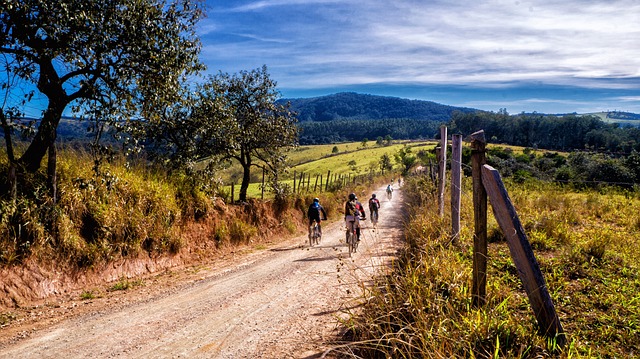 Landon's Light Memorial Mountain Bike Race: All About Race Schedule
The wind whistling through the trees, the thrill of the race, the sense of community – all of these elements come together in the inaugural Landon's Light Memorial Mountain Bike Race.
Set against the stunning backdrop of Bozeman, Montana, this event is more than just a race; it's a celebration of a young life, a beacon of hope, and a call to support mental health and wellness.
Join us on August 13, 2023, as we embark on a journey of camaraderie, purpose, and inspiration.
Also Read:
How Long is a Bike? [Finding Your Perfect Bike Size]
Gravity Fsx Mountain Bike Review: Gravity Fsx 1.0 Full Suspension Bike
5 Best Trek Bikes for Seniors: Trek Bikes for 50 Years Old and Above (June 2023)
Honouring Landon's Legacy
Landon Hull's passion for biking ignited at a young age, leading him to become a fierce competitor and a beloved member of the cycling community.
From his early rides around the neighbour to conquering BMX courses and hitting the trails at NICA and enduro races, Landon's infectious spirit touched all who crossed his path.
Tragically, his life was cut short by suicide, leaving behind a void felt by many. In response, the Landon's Light Memorial Foundation was born, dedicated to providing scholarships for students pursuing careers in mental health and wellness fields.
This memorial race not only commemorates Landon's love for biking but also serves as a platform to support his legacy of fostering mental well-being.
A Race with a Purpose
The Landon's Light Memorial Mountain Bike Race offers a trio of race categories, ensuring there's something for every participant:
4-Mile Race: A perfect introduction for newcomers and enthusiasts alike.
8-Mile Race: An intermediate challenge that caters to seasoned riders.
12-Mile Race: For the avid bikers seeking an exhilarating adventure.
A Day of Celebration
Expect more than just a race – Landon's Light Memorial Mountain Bike Race promises a day filled with excitement and meaningful moments:
Epic Awards: Inspired by Landon's love for adventure, the race features unique "Eat That Horse!" podium awards.
Best-Costume and Cheering Squad Prizes: Unleash your creativity and bring your cheer squad to win these coveted prizes.
Hull Shot Awards: Honoring Landon's racing spirit, these awards celebrate the fastest starts in each race.
Santa Cruz Tallboy Raffle: Get a chance to win this top-of-the-line bike and elevate your riding experience.
Community, Purpose, and Inspiration: Immerse yourself in a supportive community united by a common cause.
Event Details
Date:
Sunday, August 13, 2023
Location:
Highland Glen Nature Preserve, 1450 Ellis St., Bozeman, MT US 59715
Race Schedule:
4-Mile Race: 9:00 AM MDT
8-Mile Race: 9:50 AM MDT
12-Mile Race: 9:45 AM MDT
Join the Event
Participation is simple:
Choose Your Race:
Select the race length that suits your skill level and preference.
Register:
Secure your spot by registering online before the August 10th deadline.
Spread the Word:
Encourage friends and family to join this meaningful event.
For inquiries, please click here.
Community Spirit
As Landon cherished riding alongside others, let's uphold his legacy by volunteering at the race. Sign up here to be a part of this heartwarming event.
Important Information
Late registrations may be accepted day-of-race if space allows (150-participant cap).
Race plates available for pick-up at the START/FINISH area from 7:30 AM.
Recommended minimum age of 11 years for all racers due to single-track nature.
Opt for eco-friendly transportation – bike or carpool – and consider parking in designated areas.
Preserving the Trail
Riding on the Highland Glen trails is a privilege granted by Bozeman Health and Gallatin Valley Land Trust. Please respect the trails and be mindful of other users during the race.
Unforeseen Circumstances
In the event of unforeseen circumstances like weather or public health concerns, participants will be notified promptly via email about any changes or cancellations.
Conclusion
Landon's Light Memorial Mountain Bike Race is an opportunity to come together, honor a life, and support a cause that matters.
Whether you're a biking enthusiast or a community supporter, this event offers a chance to make a difference.
Join us on August 13th as we pedal for hope, healing, and a brighter future. Let's shine a light on mental health and make Landon's legacy an enduring source of inspiration.